We completely overhauled MassMutual's online presence with a ground up responsive redesign. We approached the daunting process of shopping for life insurance by implementing a goal-centric based learning experience. Upon visiting the site, the user is presented with a number of life goals such as saving for retirement or protecting their loved ones. Choosing a goal tailored the educational and product related content that the user would encounter on subsequent visits to the site.
Jason Martin, Casey Britt, Chloe Wong, Derek Vaz, Will Dawson, JP Gary, Leandro Brasil, Lorien Miller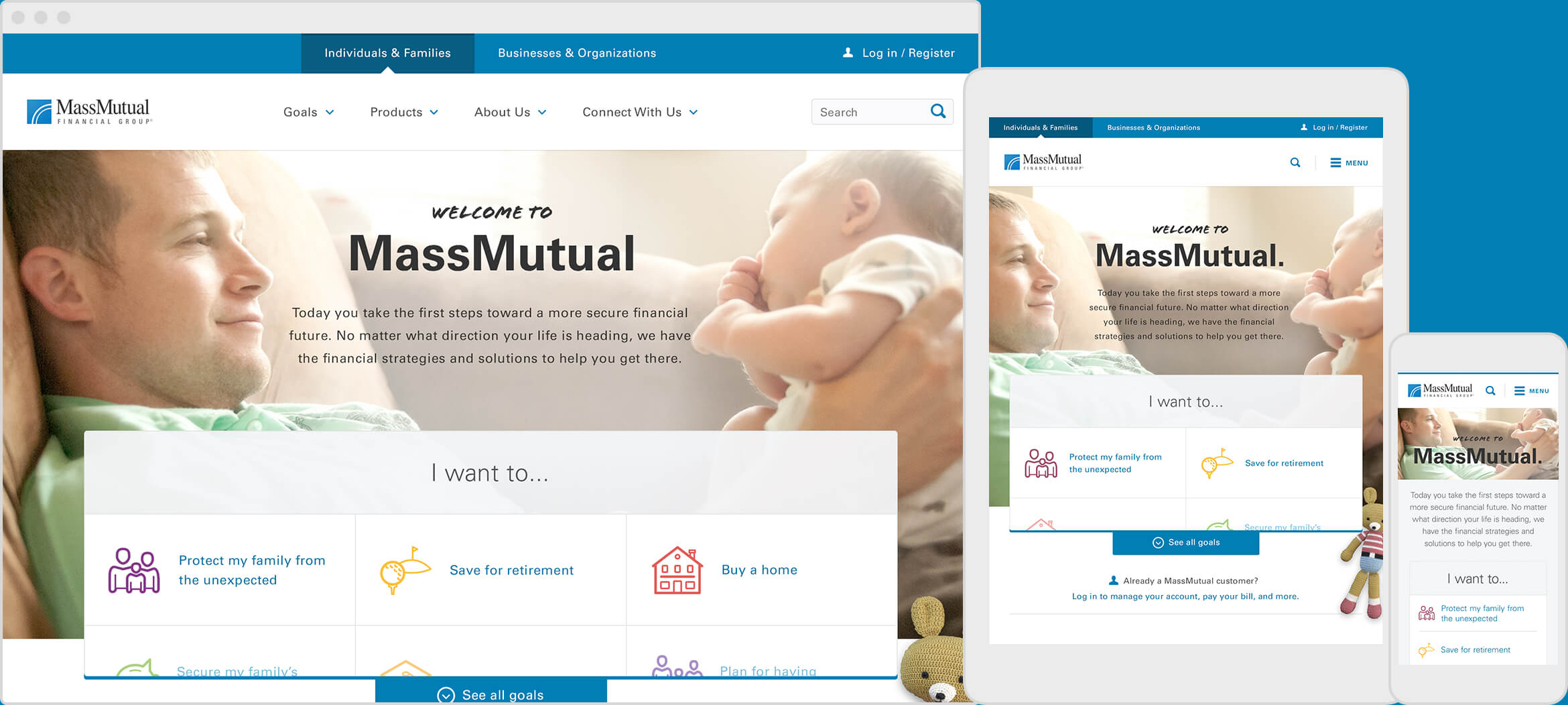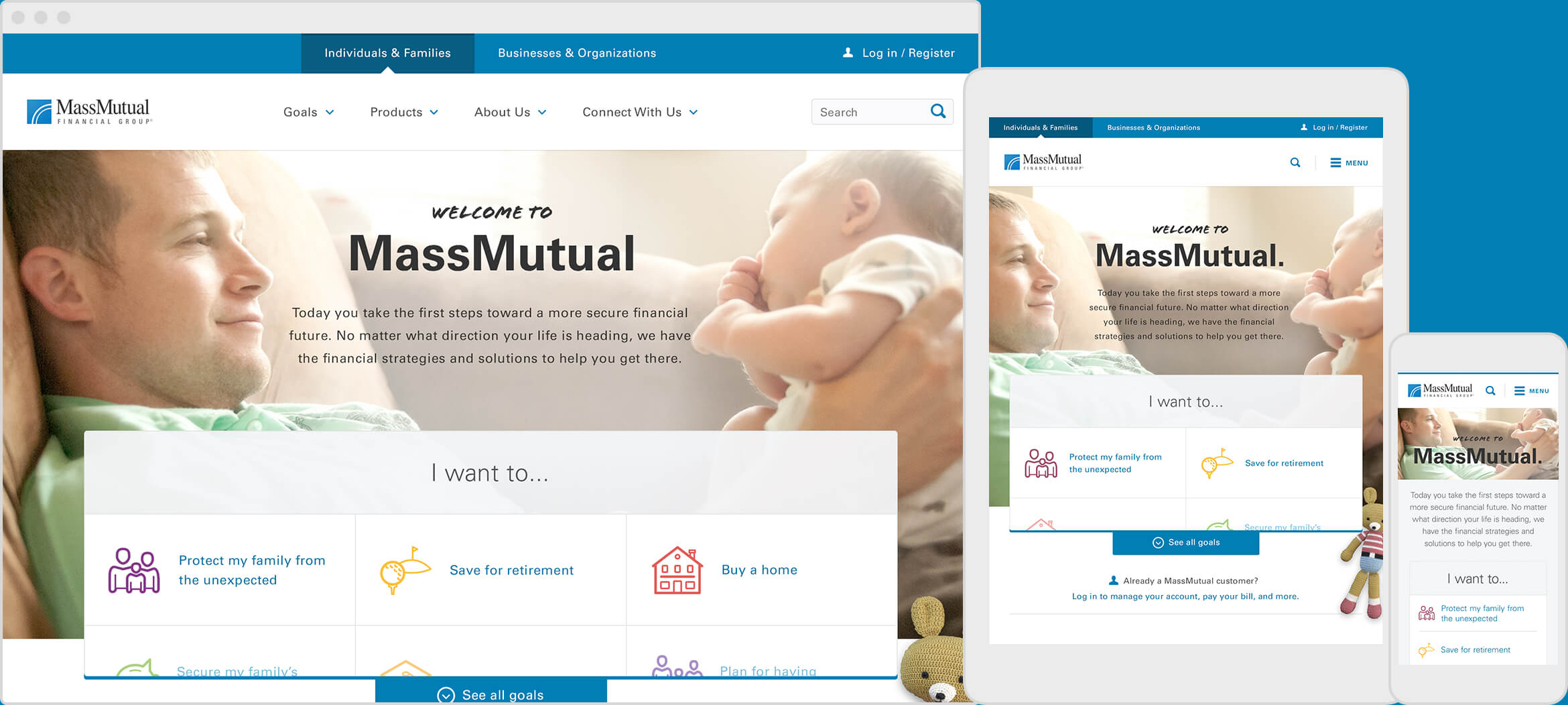 Choosing a goal on the Home Page defines the content and products the site will surface for the user. The site navigation is also effected by the user's goal choice and will offer next steps or additional content while the user researches their goal.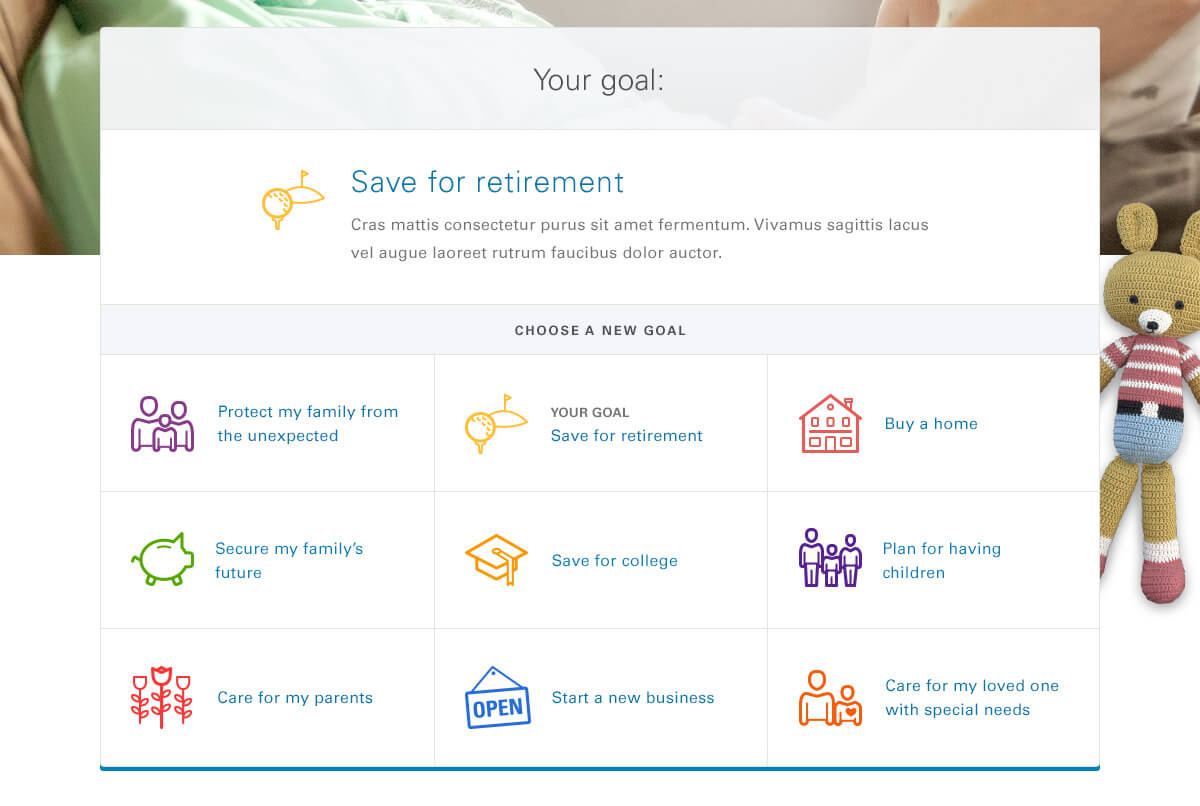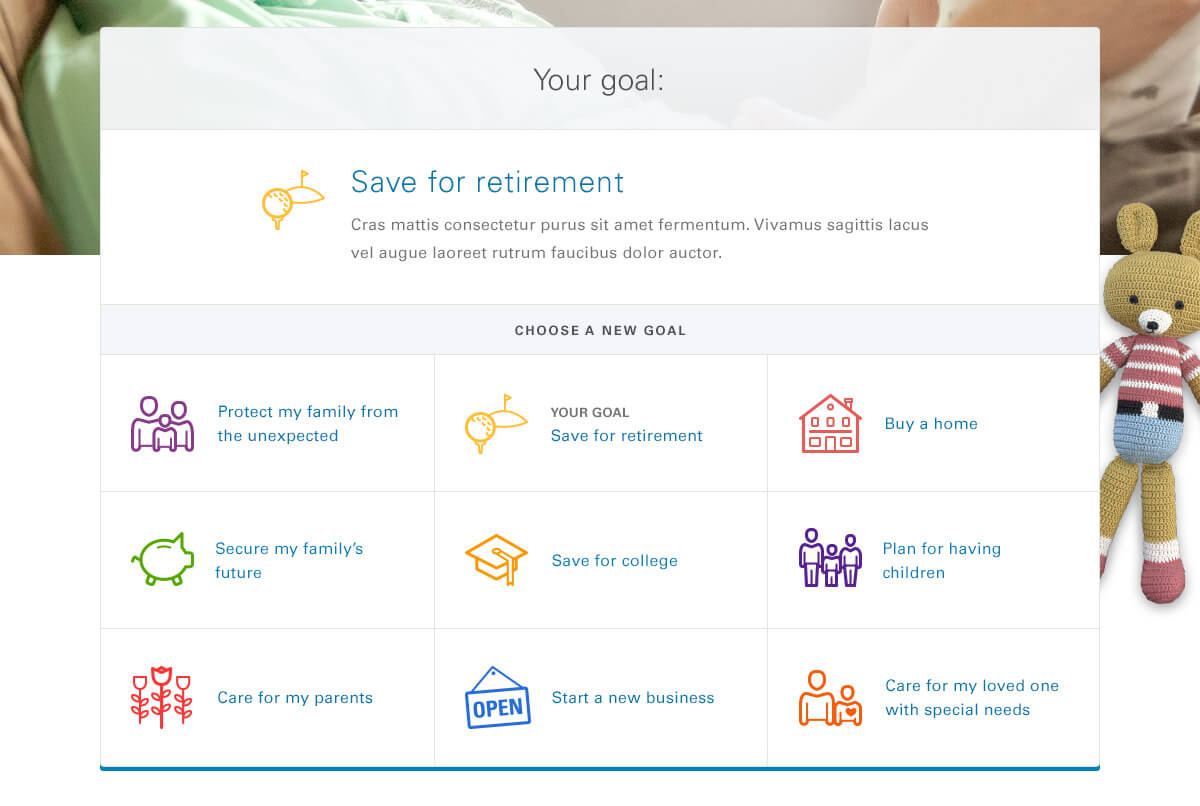 Goal Selected Article Page
The user is presented with helpful articles related to achieving their chosen goal whether they are just starting their research or returning to learn more.