Click and Collect is Canada's answer to Fresh Direct. However, they differ in one fundamental way—the customer must collect their groceries at a participating Loblaws supermarket. This online supermarket features nearly anything that can be purchased within the brick-and-mortar store. Not only can users highly customize their shopping experience by ordering meats by the cut or produce by weight, but Click and Collect will alert users when an item in their cart will go on or off sale by their pick up date. This service began as a trial in three locations before a wider rollout.
Jen Tank, Amber Cartwright, Stefanie Pitaro, Erin Harp, Jordan Kasten-Krause, Anthony Zhang, Alison Kudlow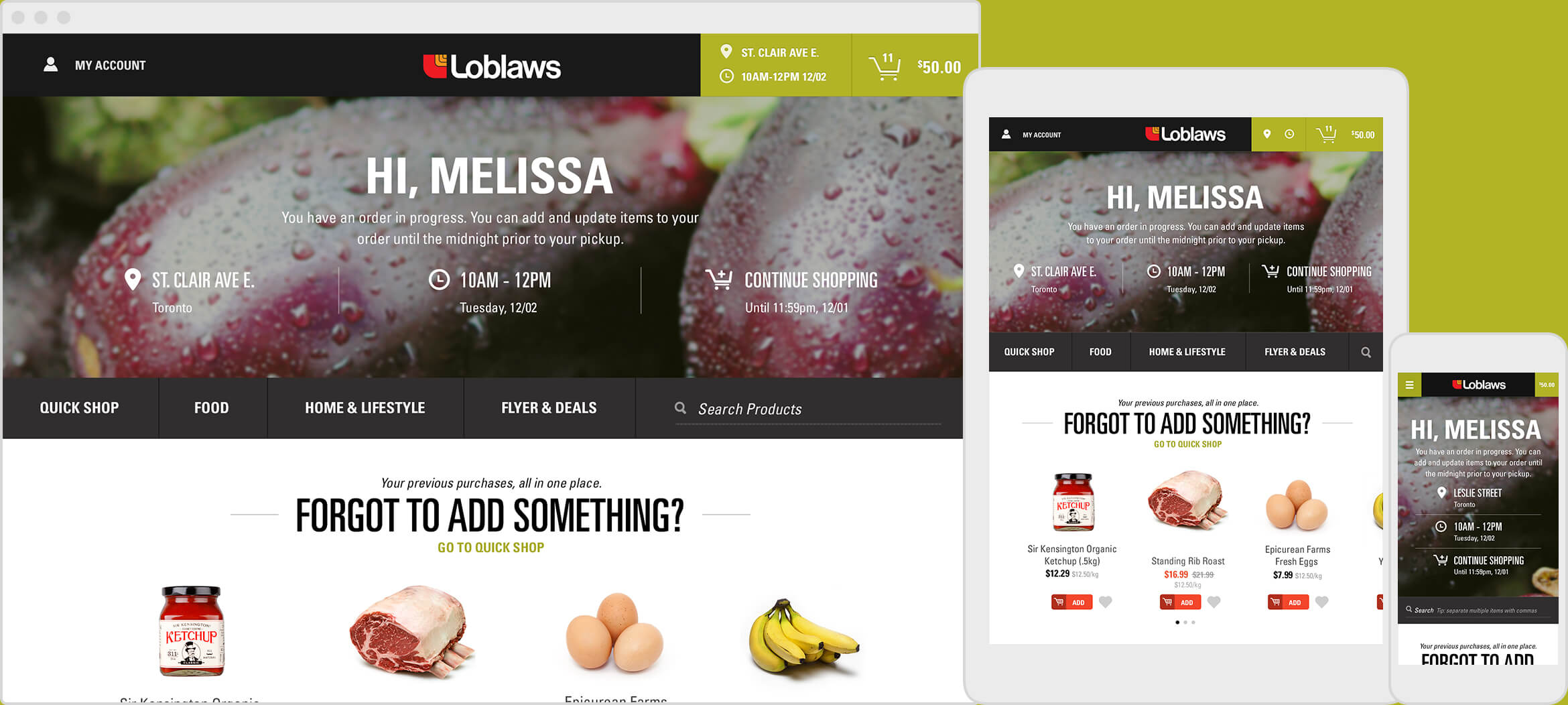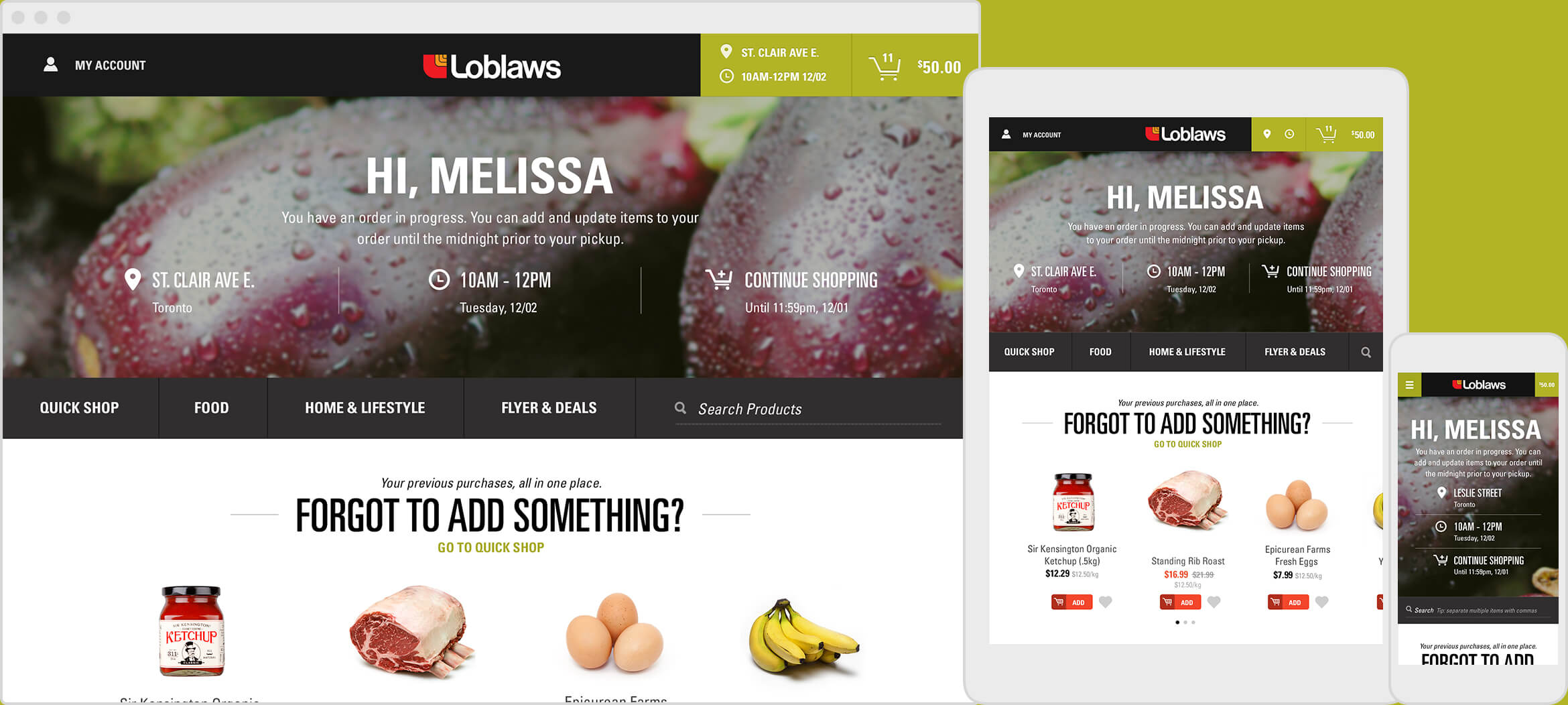 The Cart Starter provides a way for new user of Click and Collect to quickly find items they may be interested in. Users select broad consumer based categories and then refine by the specific item type. Finally the user can select the exact brand and quantity of an item to add to their cart.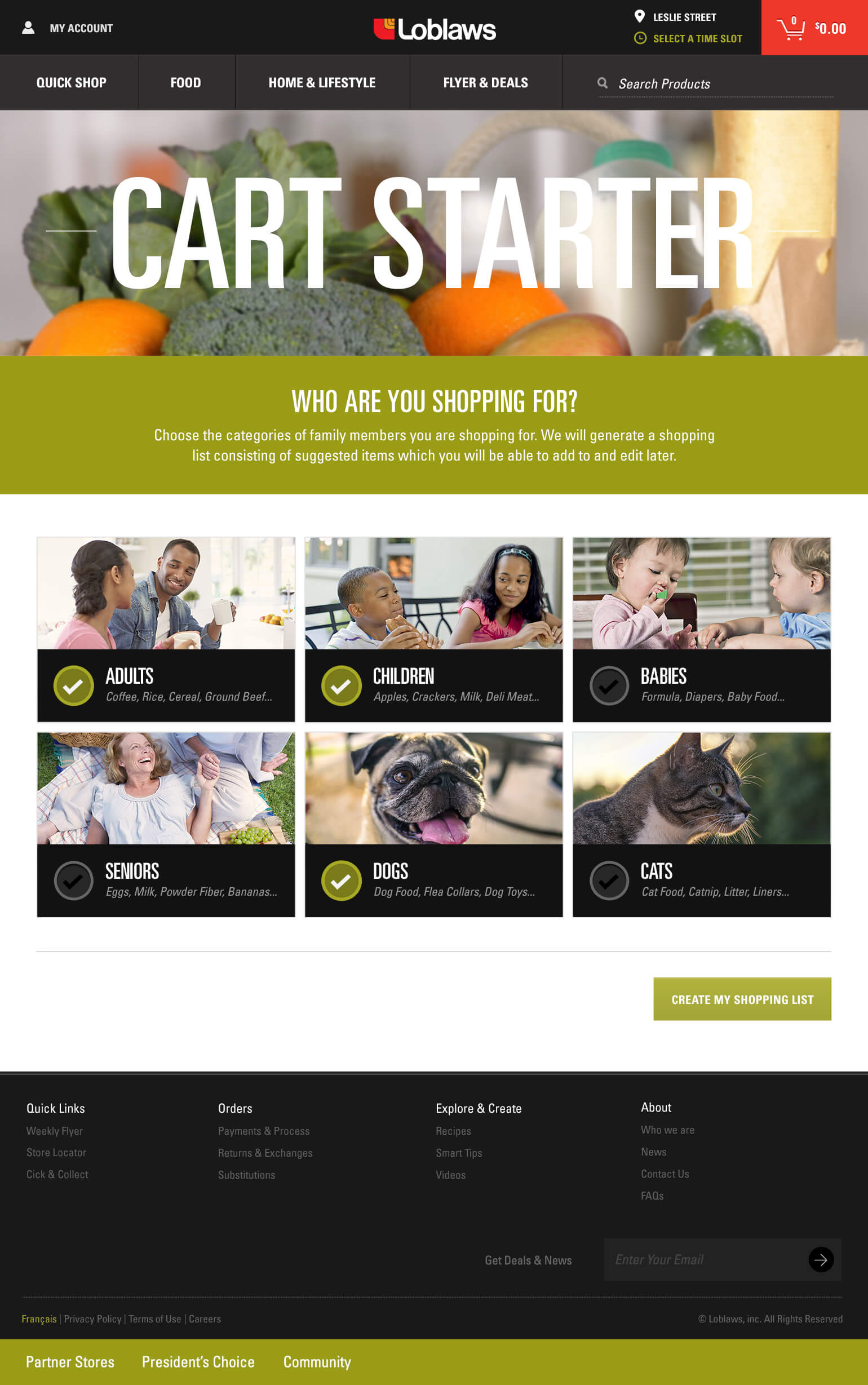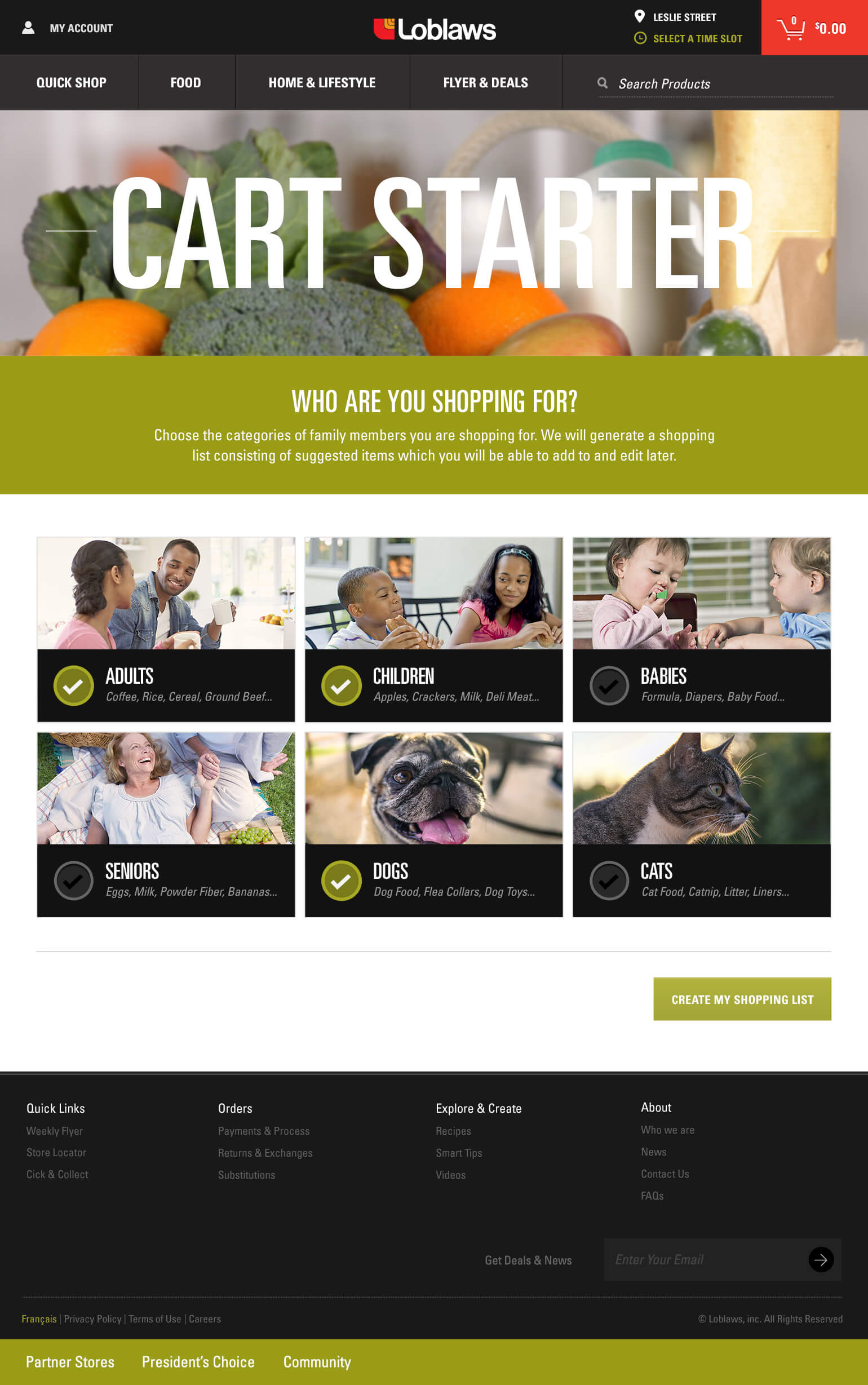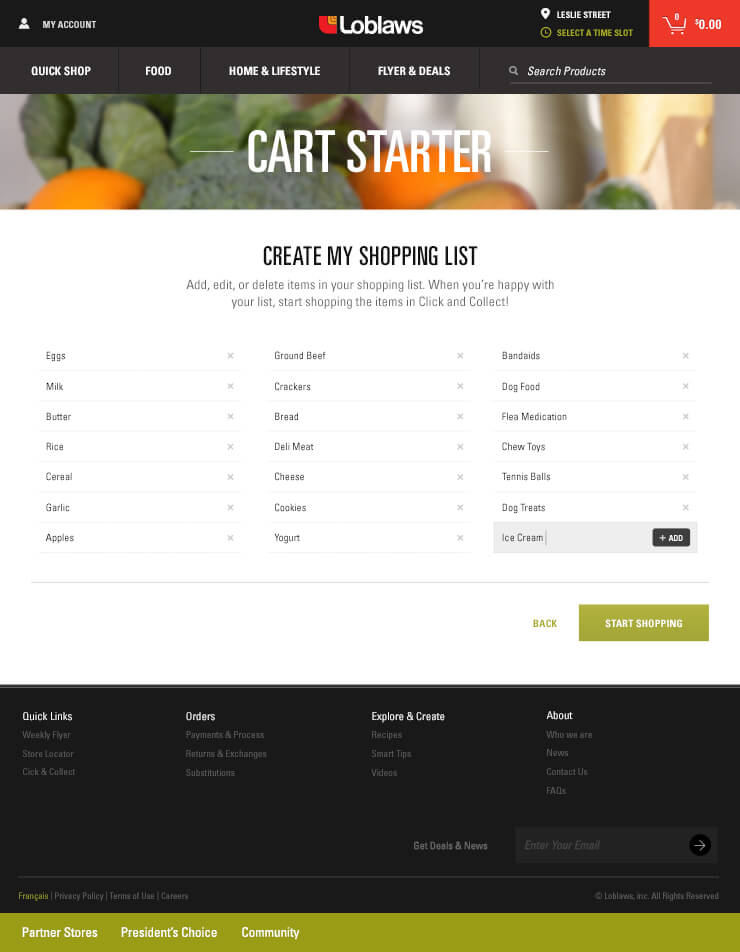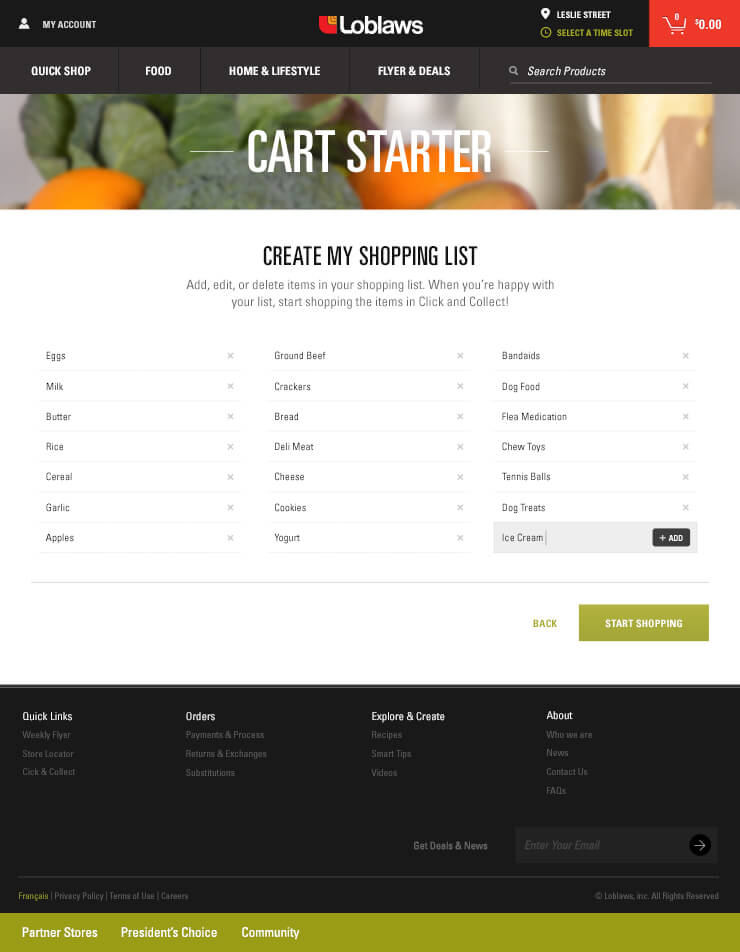 The Cart contains all of the items the user has shopped for. On the Cart page, users can alter the amounts of items and even change cuts of butcher products. The cart also alerts users if selected items will change in price by the time of their scheduled pick up.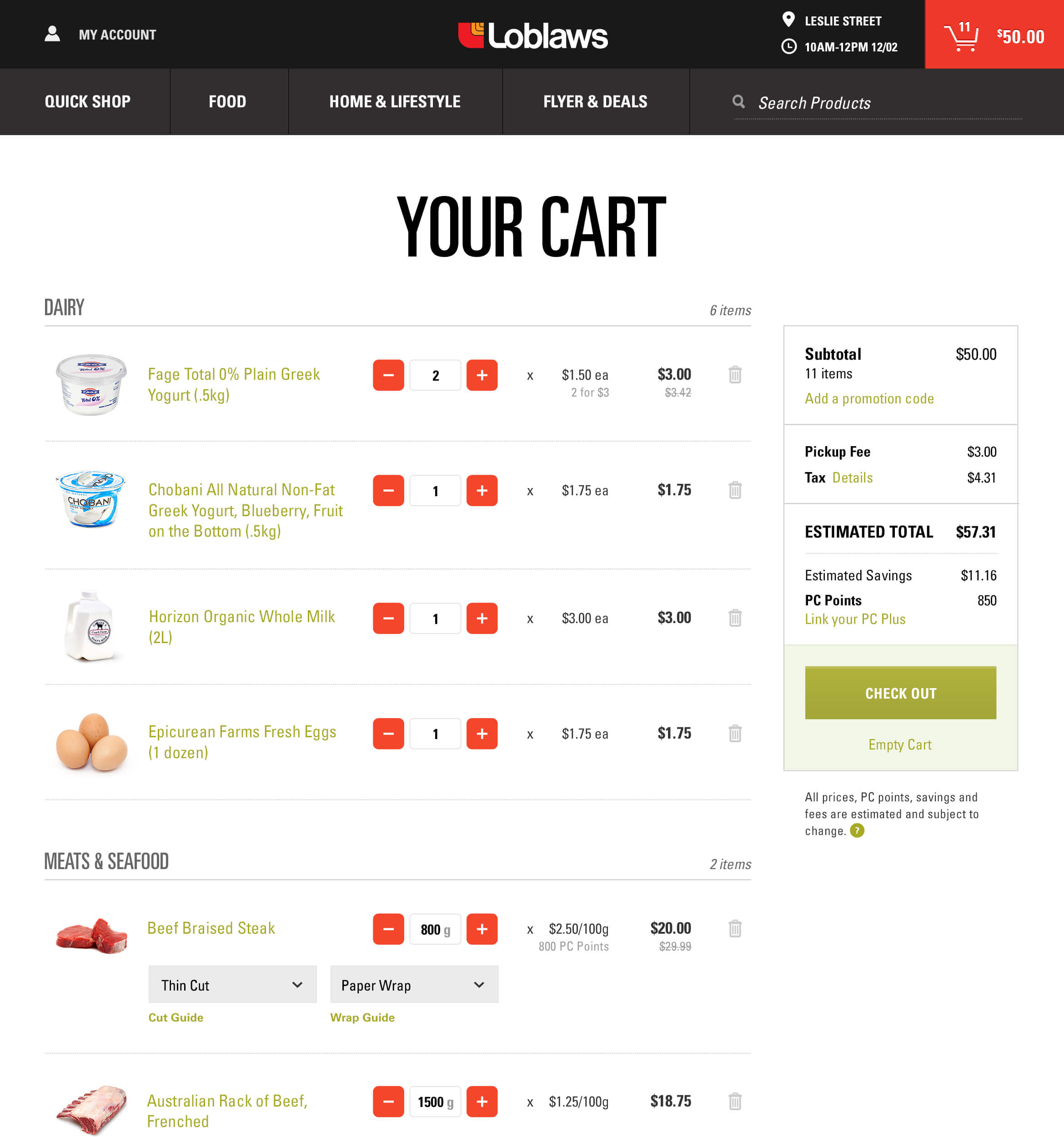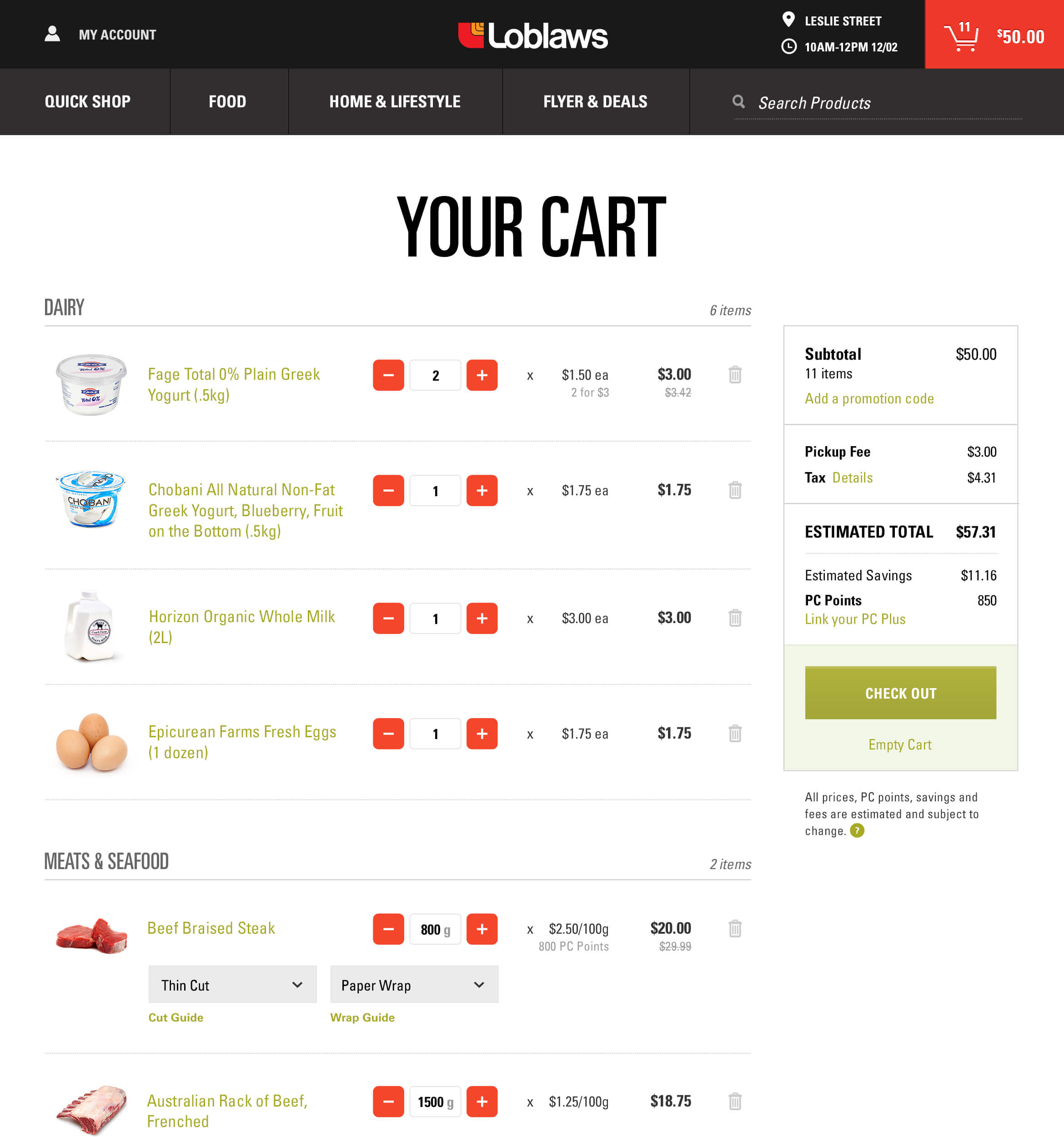 After a user submits their order, their cart enters a three step process though which the user can edit their cart, see deals applied to their order, and substitute any out of stock items.