The Harvard Business review needed a complete overhaul of their online presence to bring it up to par with it prestigious print publication. We designed a site primarily focused around reading, saving, and sharing content. The site also included an archive of their print magazine content and an e-commerce component.
Jason Martin, Emily Wengert, Robin Man, Sergio Vilatimo, Akshay Udiavar, Will Dawson, Rebecca Leibert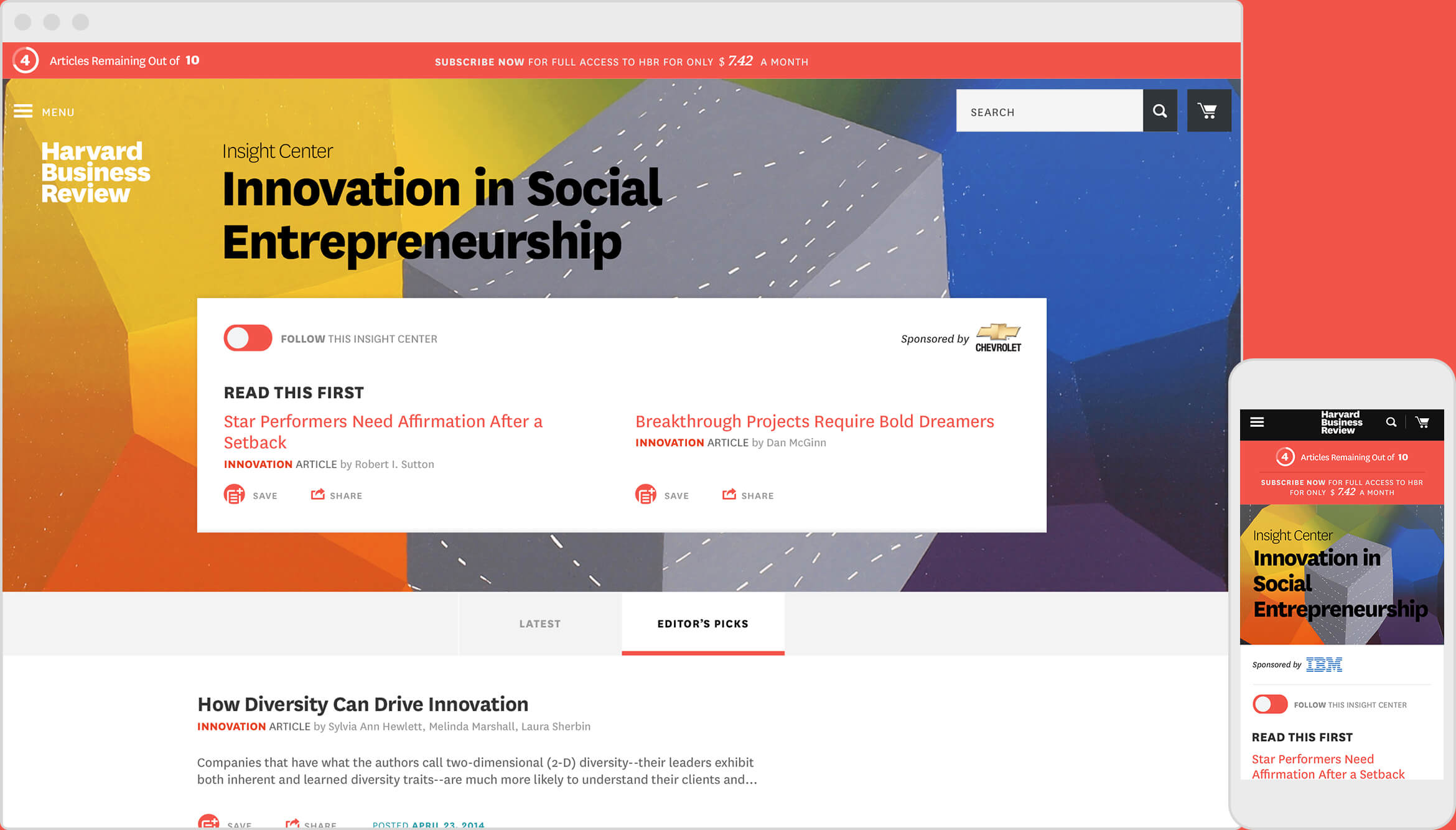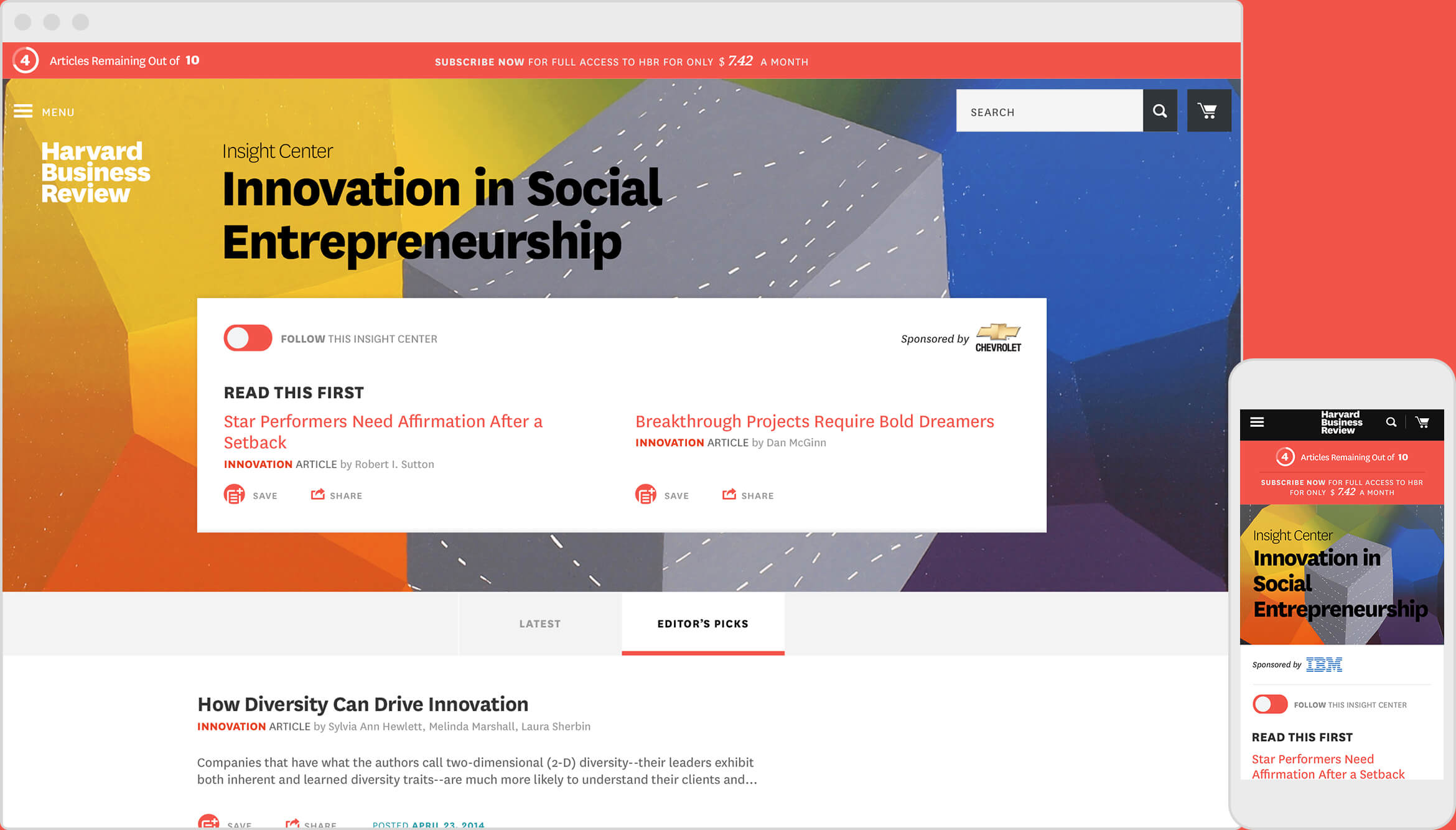 Much of the content within HBR.org is organized in article feeds. Whether you're viewing the latest posts, an archived magazine, or aggregated search results, content is listed in a consistent manner with options to save or share the video or article.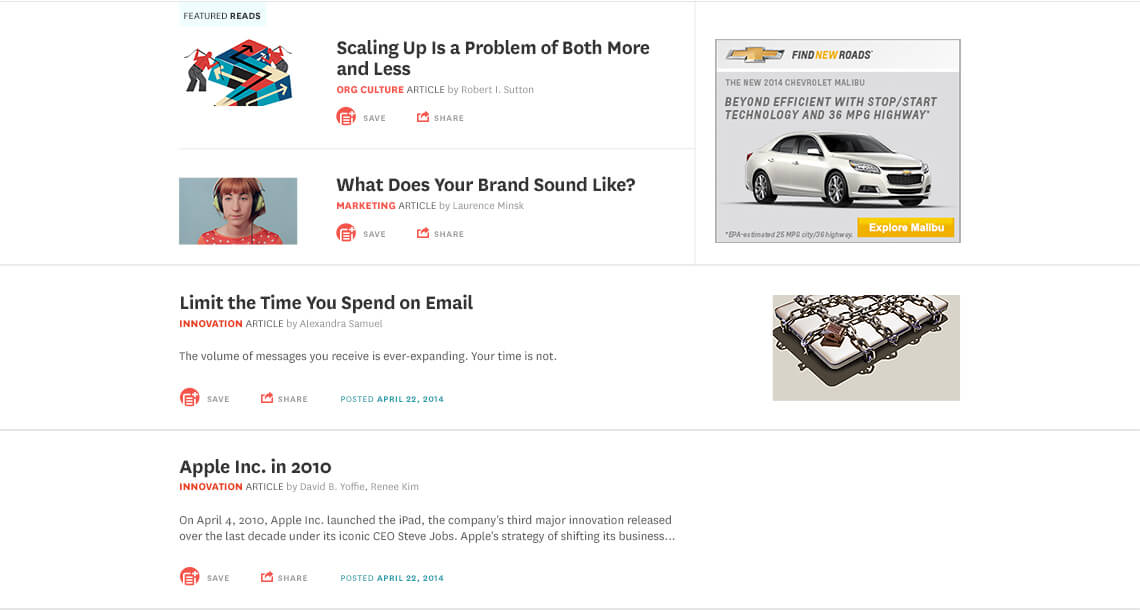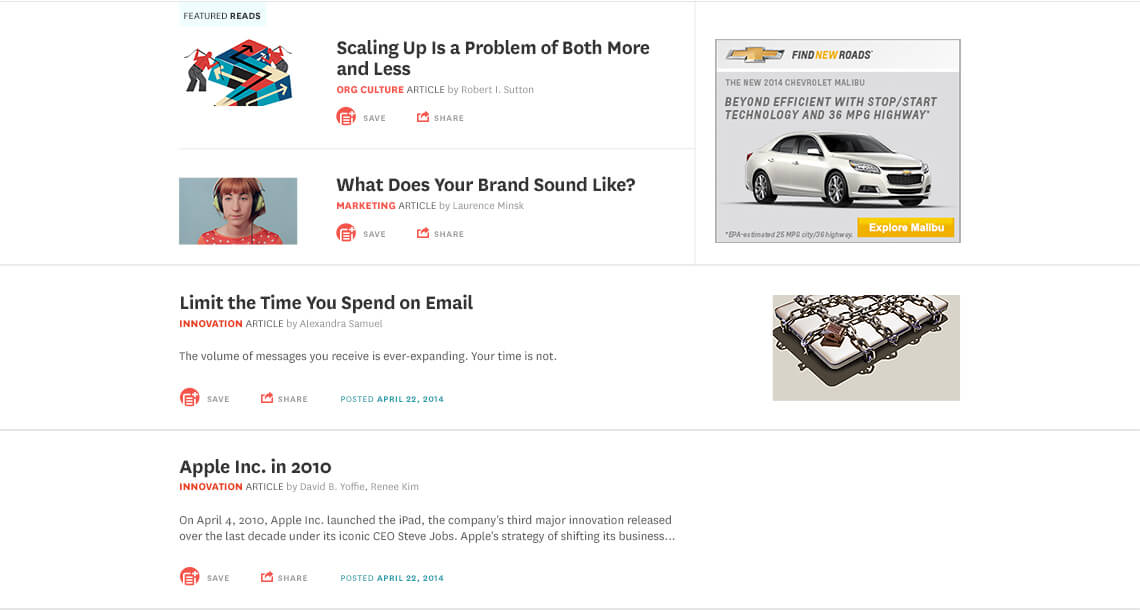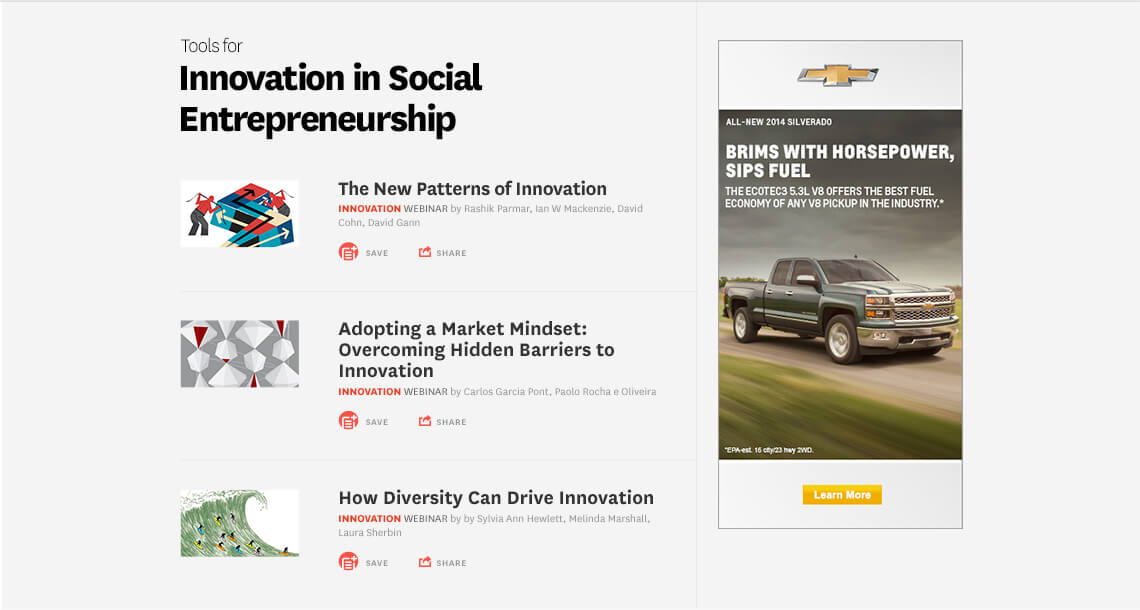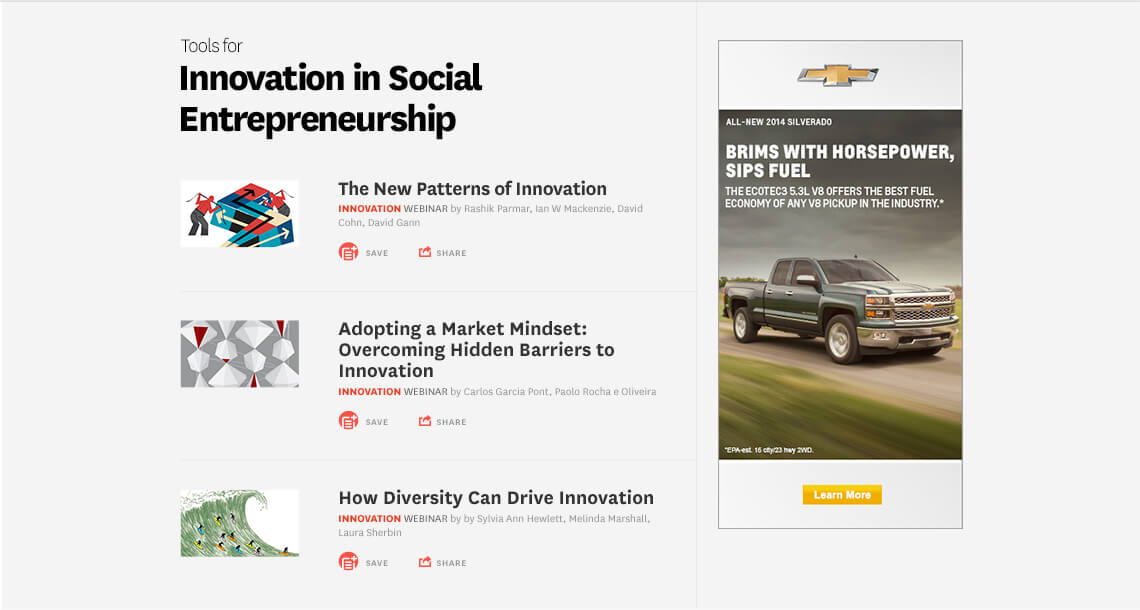 Access to All HBR Content
Past issues and content of Harvard Business Review is easily accessed through the HBR Archive. A comprehensive search feature aggregates articles, videos, topics, case studies, and purchasable content.